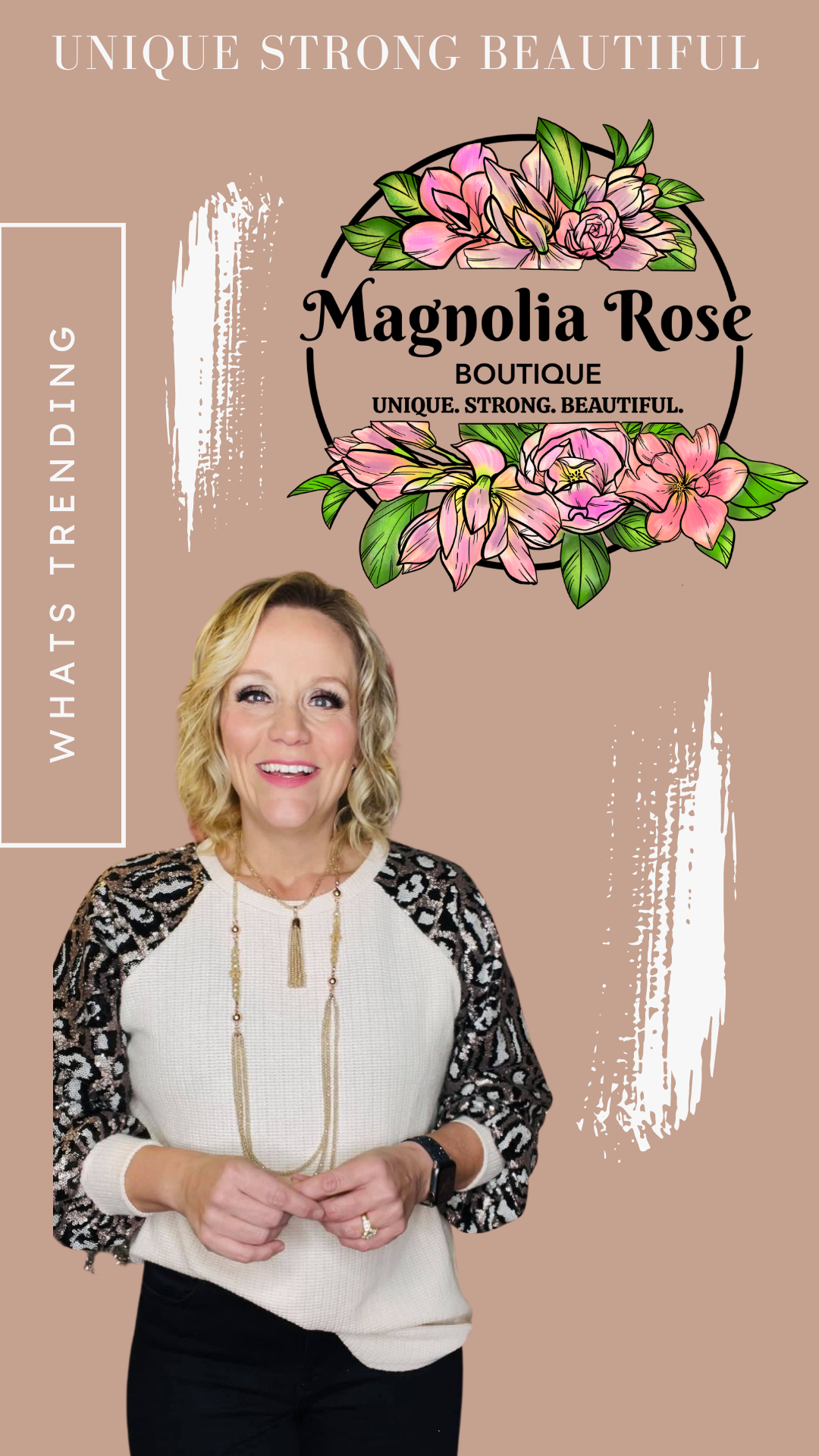 Hello
Thank you for stopping by! My name is Holly and I own Magnolia Rose Boutique! I love finding you amazing trends at great prices! Please reach out if you have any questions or if I can help you find what you're looking for!
Shop now
About Us
Magnolia Rose Boutique and Salon is founded by Holly Johnson and inspired by her southern roots. Originally from the Magnolia State of Mississippi Holly is a mother, wife, and daughter who loves to spending time traveling down south and continues to say that "there is nothing like the warmth and congeniality of the southern people and their hospitality". Founded originally as Majestic Mermaid Boutique and while she is a fish out of water she felt the need to go back to her southern roots and style by helping to inspire confidence in not only your style, but in life as well.
A magnolia is known to have been around since the dawn of time and shows its nobility, longevity, perseverance, beauty, and feminine sweetness in its gorgeous blooms. A rose is the ultimate symbol of love and beauty. By combining these two unique flowers, we hope to empower each and every one by helping you find your own unique style that truly shows off your inner strength and beauty.
Our goal is to help you:
Be Unique, Find Your Strength, and Feel Beautiful.
Please VISIT us in person at our store location listed below as well.
Magnolia Rose Boutique & Salon 
215 Gage Dr. STE H & I.  
Hollister, MO 65672 
417-320-2226
www.shopmagnoliaroseboutique.com
NEW ARRIVALS
Regular price
Sale price
$85.00 USD
Unit price
per
Regular price
Sale price
$32.00 USD
Unit price
per
Regular price
$275.00 USD
Regular price
Sale price
$275.00 USD
Unit price
per
HAPPY NEW YEAR

As we move into 2023 we will be celebrating the year with sales, giveaways, more charitable projects, and more so stay tuned!